Look, I'm not a violent person. I literally can't hurt a fly. I'll open a window and wave my arms around the fly towards the window hoping it will fly out the window. But if you talk bad about these characters there's a chance I'll fight you. At least mentally
Harry Potter
Maybe you're thinking: Michelle, who hates Harry frickin' Potter?? Well lots of people apparently! A while back I was looking for annoying YA characters for a tag (my mind was going blank so I needed inspiration) and I found Harry on pretty much every list?? And of course the reason he was on there was because of his behaviour in Order of the Phoenix.
HE. HAS. PTSD. AND. IS. AN. ABUSE. VICTIM
Yes, he shouldn't blow up at people and having PTSD isn't an excuse for it, but it is a reason. He's 15 years old, having dealt with a lot of traumatic crap already and now he's finally blowing up. Order of the Phoenix Harry shows us how human Harry is and that watching Cedric die, facing Voldemort once again and this time with his full powers restored, being surrounded by Death Eaters, seeing his dead parents come out of Voldemorts wand… That was all just too much for him and he can't handle it anymore.
Another complaint is that Harry won't go to Dumbledore about Umbridge because he doesn't want to bother him. He grew up in an abusive household, where he wasn't even allowed to ask questions, let alone ask for help or go to the Dursley's with his problems. Not to mention he already felt like a bother to Dumbledore since he was avoiding him.
I swear I will fight you for my son Harry Potter
Ron Weasley
I know Ron has flaws, but let's not forget that he's incredibly loyal to his friends? And he won't take any crap from pure-blood supremacists? His wand was broken and he still tried to hex Malfoy, even though he knew it could backfire badly. He stood on a frickin' broken leg and used himself as a shield to protect Harry from a supposed mass-murderer who was supposed to be an expert at the Dark Arts. Yes, he lets his jealousy get to him sometimes, but he's only human. He wrote his mom to make sure Harry would get Christmas presents. He broke Harry out and invited him to his home. That boy would do anything for his friends.
Heroes of Olympus characters that aren't Percy and Annabeth (and Leo before Blood of Olympus came out)
Especially on Tumblr I saw a lot of hatred towards these characters, for the most ridiculous reasons. I've already talked about Piper in my Book Aesthetics Tag, so I won't repeat myself. But why would you hate on the cinnamon rolls that are Hazel and Frank?? That's an actual question. If you hate/dislike them, could you please tell me why?
People hate on Jason because he's 'a boring version of Percy'. I'm pretty sure Riordan meant for Percy and Jason to be pretty similar, except they were each other Greek and Roman versions and thus perfect to take each other's place and bring the two camps together. Personally I love my dorky son Jason who tried to eat a stapler.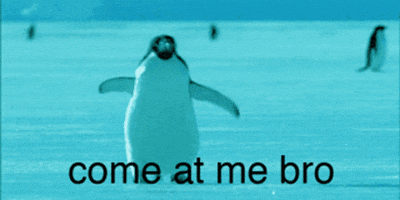 Leo was really loved, until the events of Blood of Olympus. I get why people were angry, but the hatred I saw was a bit too much back then. He was the fandoms golden child before Blood of Olympus though, and the other four took all the heat.
Of course you don't have to like all these characters! Everyone has different opinions but personally I find hatred a bit much? They're not Octavian
Agatha Wellbelove 
Okay I know I've already talked about her in my Book Aesthetics Tag as well, but like Piper I didn't want to leave her out. I get not liking her or not being interested in her, but hatred? She isn't The Mage (yes I'm repeating myself but,,) I mean the girl just wanted to live a quiet life with a cute dog and realised she deserved better than being the hero's reward at the end of the quest.
If you do hate these characters, that's fine! I won't actually fight you (really hope I didn't scare you lmao) I'll just start screaming on the inside  ¯\_(ツ)_/¯
Which characters would you fight someone for? If you do dislike/hate these characters, why? (seriously don't worry I won't fight you) Let me know in the comments!