Yes a weekly wrap up on a Monday but it's okay
It's been over a MONTH since my last weekly wrap up and?? I don't know how that happened?? I did talk about some personal stuff in April's wrap up (IT'S ALMOST TIME TO WRAP UP MAY HOWWWW) but I didn't share any blog posts that I read?? Be prepared to get lots of great posts thrown in your faces
My memory is failing me and I have no clue what I've read since my last wrap up (both weekly and monthly) so I'll just talk about what I'm reading right now which is okay because it's SO GOOD. I was hooked from the first page and I immediately knew Anger Is A Gift would be a new fave. It's coming out tomorrow so I should have finished it by now so I could have my review up but… I requested it not that long ago thinking I wouldn't get accepted anyway, but then I DID and now I'm kinda screwed. But I'm halfway there so my review should be up next week at the latest*
* That's what I thought when it came to Starfish and that took me a MONTH hahaha
So last wrap up I didn't talk about what classes I'm following this term, which surprises me because I remember being prepared to RANT but then I just forgot because school is eating my brain. Oh well
Anyway, in either your third or fourth year you need to choose a specialisation. I chose culture, which means I'm taking fine arts, film, literature and philosophy of culture. Fine arts and film are a lot of fun, philosophy of culture is okay – it's not a lot of philosophy, mostly it's history and a lot of it I already knew? And then there's literature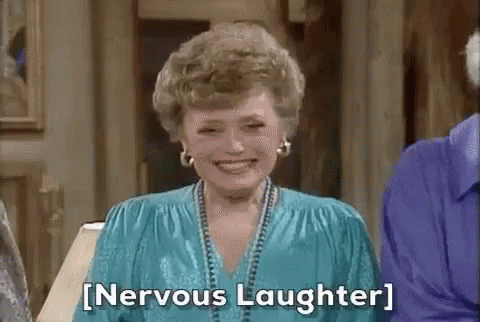 Now I know what you're thinking: 'Michelle, you're a book blog! Are you saying you don't like your literature class?' hahahaha
That's exactly what I'm saying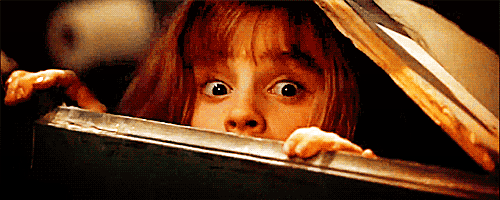 Okay but hear me out. My entire class is focusing on ONE book. ONE. A book of course written by a white, abled straight cis man, who also!! Is incredibly islamophobic, sexist and homophobic!! So the book we're reading?? A MESS. My teacher? LOVES IT. My anxious ass? QUIET. I really wish I could speak up but,,, ugghh. Anxiety. The teacher doesn't seem to have a problem with the book at all. She even went out of her way to say that she doesn't think it's islamophobic. Oh and the sexism?? 'so absurd that it's unrealistic' yeah the main character thinking women shouldn't vote is so unrealistic hahahahaha and the objectifying of women? Doesn't happen!!! Never!! But to make matters worse there was this:
"Do you guys think there's any humour in this? I do"*proceeds to read aloud a quote that I personally found homophobic/lesbophobic but apparently she thinks it's funny!!*
And of course a few people laughed
Meanwhile I felt like I had been slapped in the face and was about to cry
So yeah. FUN
But my other classes are a lot more inclusive! Not as much as I'd like, but still. Plus at least they're not this woman :) We have to fill out surveys for each class each term, so I'm definitely going to say something about her and her class. Maybe I'll find the courage to speak up in tomorrow's class now that I've finished the book but that woman makes me really anxious (speaking up itself already does sdjgh)
Anyway what else happened?
💛 EUROVISION. Eurovision was once again a blast, though there was not enough weird Eurovision stuff, glitter and gay. Also I don't like the winner. I had SO many faves why did my two least favourite ones end up first and second. Countries were robbed. Not enough meme material. But it's Eurovision and I will always love it
💛 MY OTP GOT MARRIED AND IT WAS BEAUTIFUL AND PERFECT AND GINA RODRIGUEZ FINALLY APPEARED ON B99 AND IT WAS PERFECT AND ROSA'S REACTION WAS ICONIC AND RELATABLE AND SUCH A MOOD (don't want to spoil anyone so I'm being vague lol)
💛 Two weeks ago I had to take care of the neighbours cat and she was the CUTEST thing #blessed
💛 Uhhhhhhh
💛 I seriously need a Pensieve
Since my monthly wrap up I wrote four posts wow so much many posts much impressed
💛 I reviewed My Name is Victoria which was,,, okay? But the plot twist at the end ruined it for me
💛 I also reviewed Starfish which was INCREDIBLE and my favourite book of the year nothing will surpass it
💛 I shared my reactions to the Hogwarts Mystery game
💛 I shared another playlist for Monthly Mixtape
I can't wait for summer break to get here and I swear if I don't pass my exams and have to redo them my school is going to catch these hands
💛 Emma @ The Book Crunch shares her favourite YA books that feature mental health issues
💛 LaRonda @ Flying Paperbacks recommends some contemporaries that deal with mental health as well
💛 Julianna @ Paper Blots reviews My So-Called Bollywood Life which sounds like a great book so check out her amazing review
💛 Ilsa @ A Whisper of Ink talks about her writing in the Rising Author Tag and shares some amazing snippets
💛 Annemieke @ A Dance With Books celebrated her blog's third birthday
💛 She also wonders if these days 3-star ratings are bad ratings
💛 Eri and Alexis @ Lacy Literacy talk about their day at YALLWEST
💛 Marie @ Drizzle and Hurricane Books shouts about 10 books she rarely screams about but feels like she should
💛 She also wonders if you have to review books to be a book blogger
💛 Oh and of course she once again made me even more excited about her WIP by doing my Your WIP in Gifs Tag
💛 Amber @ The Literary Phoenix talks about the worst movies adapted from books
💛 Sarah @ Written Word Worlds talks about stereotypical YA characters and created a quiz to figure out which one you are
💛 Kat @ Life and Other Disasters wonders if you fight for your tv show
💛 She also created another great writing tag called The Milestones Write Tag
💛 May @ Forever and Every recommends YA Asian books 
💛 She also reviewed Furyborn and rants about the messy and vague bi rep which you should really read
💛 Ever wondered how to write a shipable OTP? Elizabeth @ Redgal Musings has a guide for you
💛 Holly @ Nut Free Nerd talks about book blogging as a feminist space
💛 Lu @ It's Lu Again started a new blogging series called 'Coming Out Series' and I can't choose which one to share so: Part 1 about LGBT+ Rep // Part 2 about 2018's LGBT+ themed books // Part 3 in which she reviews Autoboyography
💛 Aimee @ Aimee, Always shares 5 things Children of Blood and Bone made her do 
💛 Vivian @ Writing With Style talks about how she avoids inconsistencies in her writing
💛 Amena @ Nerd in New York talks about how blogging changes the way she reads
💛 Inside My Library Mind shares all you need to know to start using Edelweiss
💛 Chiara @ Delicate Eternity gives 5 reasons why she enjoyed Ace of Shades
💛 Cristina @ Girl in the Pages talks about YA books set in college
💛 Fadwa @ Word Wonders shares how she manages to not drown under blogging and reading
💛 And last but definitely not least, Cait @ Paper Fury announced her second (!!) novel
I have four more weeks to go until summer break* but it feels sooo much longer. Probably because I never even got to properly rest from last school year dskngjhd I have so many blog post ideas and I'm so excited about blogging again, but it's hard to find the time and energy to be honest. Even though I don't want school to dominate my life (which I'm kind of succeeding in?) I just can't bring myself to blog as much as I'd want to. I also really, really want to change things about my design** and technically I could make time, but I'd rather use that time to write posts and blog hop. It's starting to bug me though, I really want to change things haha
* If I pass everything please I'm begging you
** You may have noticed I changed my 'summary' and 'review' banners in my review
So yeah after I scheduled this post I got reaaaally annoyed with my old design and realised that the new posts I've got planned (emphasis on planned I haven't written anything lmao) wouldn't be done justice soooo LOOK NEW DESIGN. And a few new graphics. It's not done yet, as I need to replace a bunch of other graphics and I want to clean up my categories more (you may have noticed that my menu is a lot smaller, but I want to come up with more categories and just order everything better) So if you only see one post from me this week blame the new design lol 

Are you almost done with school? (please don't tell me if you're done this week I will cry out of envy) How are you hanging in there? Read any amazing books? Did you cry at the Peraltiago wedding? Let me know in the comments!