Author: Jenn Polish
Genre: Sci-fi // Retelling // LGBTQIAP+ //YA
Goodreads rating: 2.75
My rating: ⭐⭐⭐
In a futuristic world, Neverland is a holomatrix, Hook is a cyborg, and Tinker Bell is an automated computer interface.
Peter is desperate to save his lover from a military draft that, unbeknownst to him, Mir volunteered for because they are desperate to be able to fly. So, naturally, Peter programs an entire island—Neverland—as a refuge where Mir can fly without having to fight in a war.
But he doesn't locate Mir right away; instead, he fights for control of the island with automated interface Tinker Bell, and in his attempts to find Mir, others arrive on the island. But Peter's single-minded focus on Mir generates repercussions for everyone.
Disclaimer: I was given an ARC of this book by Netgalley and the publisher (thank you!) in return for an honest review
Well, this was a fun read! Unfortunately this book does lack a lot of worldbuilding and the characters are kinda flat. I still enjoyed reading it though, even though it left me with a lot of questions. Let's start out with the things I liked
What I liked
💛 Peter is trans and in love with Mir, who's non-binary. Peter also refers to them as their enbyfriend!
💛 Tinkerbell is an asexual lesbian computer interface and in love with Gwen, who is based on Wendy
💛 Hook is a bisexual cyborg (though I do have one problem with how this was written but I'll get to that)
💛 Two of the Lost Boys are in love with each other!
💛 Hook is a part of the squad!!
💛 It was fun to see how the original tale was woven into this
💛 Peter is such a soft boy for Mir??
💛 It's a really quick read
What I didn't like
Now as for things I didn't like/felt the book could improve on…
💛 I have NO CLUE about the world this is set in. It's clearly a futuristic world, and as they talk about 'old Earth' I think it's a different planet? But I have no idea. There's also a war going on, but that's barely touched upon. I don't know why there's a war or who they're fighting. Also: I DON'T UNDERSTAND HOW NEVERLAND WORKS I DON'T KNOW IF I'M STUPID OR WHAT. So basically Peter has a dream about Neverland and then decides to make it real. It's VR but it's also real?? They're actually taken to Neverland?? How does this work help maybe I'm just overthinking it too much but for a while I thought it was all virtual reality because Peter puts on a VR helmet?? Did that helmet transport him to the world he coded?? And then it turned out he was really there?? MUCH CONFUSION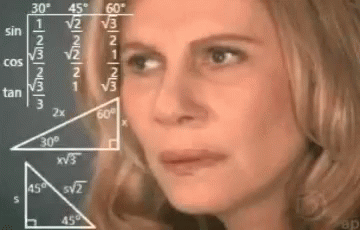 💛 The characters are unfortunately really flat. They only have a few characteristsics, though in case of The Lost Boys they pretty much have none? New characters kept appearing without really developing the previous ones, and the Lost Boys are suddenly there and barely get any screen time. Hook is a cyborg through experiments but?? We don't know why or what exactly happened
💛 The plot is really, really rushed, which also leads to a lot of telling instead of showing. For example we don't see Gwen and Peter falling out. There's a time skip where it's already happened because Peter starts to get really frustrated and takes that out on the others, but I wish we could've seen that happen
💛 So there's nothing to indicate that Hook is bisexual in the book, though since this is an ARC that may change. It's clear that he's not straight, but if it weren't from the author's bio on Goodreads I wouldn't have known that he's supposed to be bisexual, which is a real shame.
💛 Tink and Gwen are cute but we don't really see them develop as a couple, which makes me so sad
Basically this book has A LOT of potential. If the book had been longer, developed the plot, characters and the relationships more – this would have been a really, really great book. It's such a fun take on Peter Pan and there's a lot of LGBTQIAP+ rep. I definitely have hope for this author's next works.
Lost Boy, Found Boy comes out 19th March!
Have you read Lost Boy, Found Boy, or are you planning to? Have you read any Peter Pan retellings that you'd recommend? Or other LGBTQIAP+ retellings? Let me know in the comments!