SPOILER WARNING: This review is pretty detailed, so if you haven't seen the episode yet and don't want to be spoiled, stop reading now! Also sort of book spoilers
Okay so you probably expected the title of this post to be Malec-related; the episode was called Malec after all and now they're also canon on tv! BUT WHAT I'M MOST CONCERNED ABOUT IS WHETHER MY BAE LYDIA BRANWELL IS OKAY. SHE BETTER BE. I TOLD YOU I'D FIND YOU WRITERS IF YOU KILL HER OFF. AND I WILL
*whispers* I will
You can't introduce us to this badass, independent, strong, cinnamon roll, with great beliefs and adorable smile, a solid background story and lay the basis for some beautiful relationships (Alec, Magnus and Izzy) AND THEN TAKE IT AWAY YOU HEAR ME. She'd better be alive and well and back in season 2. The wedding just made me cry okay. She looked so beautiful and happy walking down the aisle, but all she wants is Alec to be happy. She's too pure. I WILL HUNT YOU DOWN HODGE.
And that scene where Clary confronted her. Like seriously Clary, just a second ago you were telling Jace he couldn't just accuse Lydia of anything without proof, but you're doing the exact same thing? Except you're calmer than Jace would have been. And you go Lydia, like look who's talking Clary. I will fight both you and Jace for even thinking of my bae (and probably lose because I'm weak and they're Shadowhunters but that's beside the point okay).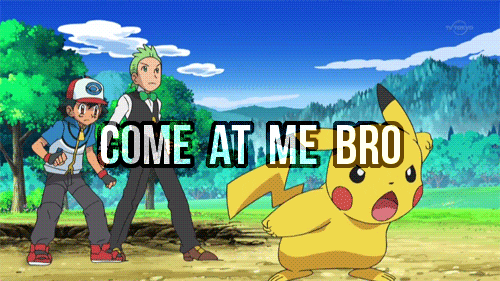 This was me several times during the episode at Clary, Jace, Maryse and Hodge
Before we talk about Malec (you guys know I want to haha) I want to talk about Magnus first. Harry just keeps outdoing himself every episode. Magnus grieving and the pain in his eyes, looking at that picture of him and Ragnor (oh and Camille but who cares, speaking of which, I wonder how she got The Book of the White?), imagining Ragnor being there with him and giving him advice. And oh my god him taking out that instrument- such a nice nod to The Bane Chronicles, though it made me cry. I just love all the little references they make to the books.
So Malec time! A few weeks ago I wouldn't have thought that I wouldn't start my Malec review with Malec, but Lydia's safety is very important to me, and since we were on the topic anyway I decided to just talk about her haha. Anyway, can I say something sane about them that isn't SANJG MALEC NJAGDH PERFECT ADGHBS THE FEELS AGNBDJHG KISS NKDSJGH
Literally me
I'll try though. I think the writers handled it really well and it felt very realistic and in character to watch. Magnus looking hurt when Alec suggested it was all a game to him and all of Alec's worries *nods* It was all just so perfect. And the fact that besides Maryse, and sort of Robert, all the characters were so happy for them and are basically fangirling. The smiles gave me so much life. And Simon being such a dork. I loved Magnus and Alec's expression. Alec had no idea what was going on and Magnus was either amused or so happy that he just didn't care. And Alec's face when Magnus walked in was so cute like bae what are you doing here (can we give Izzy an award for inviting Magnus). And Alec not being able to breathe and just dfjbhs EVERYTHING WAS PERFECT OKAY CAN WE LEAVE IT AT THAT. There are people out there who can put this in much better words than me haha
I get why they had to go looking for Ragnor this early, but I really hoped this meant we could see more of him (and his friendship with Magnus), though I saw it coming, I really hoped they wouldn't kill him off already (also I wonder what this will mean for Sebastian?). He didn't completely feel like Ragnor to me, though he did have his Ragnor-like moments, especially when it came to his banter with Magnus, but he still felt out of character to me at times. Also I wonder why he wasn't green? It's not a big deal, but I'm just curious. Magnus calling him his cabbage made no sense because he's not green. Now it just sounds like a silly 'Magnussy' nickname.
I like the way they handled the Jalec make-up. Of course Izzy set it up and I'm glad it was Jace who initiated it. It's clear that their bond is strong, the way they listened to each other, quickly forgave each other and were soon comforting/giving advice. Also I'm just glad to see the Parabatais being Parabros again like Kat put it haha.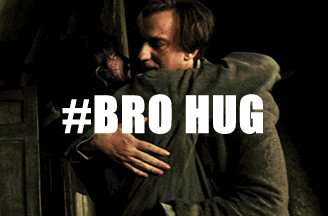 WHERE WAS MY BRO HUG THOUGH. I EXPECTED THEM TO HUG
Speaking of Jace, I'm finally starting to warm up to tv!Jace. That or I'm getting used to him/Dom's acting. Or maybe it's because he hasn't been acting like a major jerk lately. Except when he accused Lydia. But that's just my bias for my bae talking (seriously I was ready to fight him)
Speaking of Hodge: I KNEW THAT WAS GOING TO HAPPEN THE MOMENT LYDIA OPENED THAT PANEL. They had been talking about a mole in the beginning of the episode, so obviously they weren't just going to drop that and this was the perfect moment to show us Hodge's true nature (not to mention next ep is the finale so really, perfect timing). Either the show is predictable or I'm getting really good at theorising haha
Let's talk about my favourite siblings though, because I loved that Izzy immediately ran towards her brother to tell him how proud she is of him, to make sure that Maryse's reaction isn't going to make him regret what he's done and he won't mess everything up. Bless you Izzy.
Also I really like how they're handling the Clace incest drama so far. I really hope they won't kiss/pursue each other after all, like they kind of did in the books. That made me so uncomfortable, even though I knew they weren't siblings after all (I figured it wasn't really true when I read CoB so I spoiled myself by looking it up haha). So far they removed a lot of problematic things from the books (like Clizzy's relationship in CoB), so fingers crossed that they'll handle this well! I also liked how they stayed true to Jace's feelings towards Jocelyn and how he thinks of Maryse as his mother.
Other things:
I really, really hope we'll get a better opening next season
Who let Alec into Magnus' apartment at the beginning of the episode?
Magnus calling Izzy Izzy gave me life – give me more of their friendship please
I loved Izzy coming to Simon for advice on how to throw a bachelor party
Why did they give me hope though – for a sec I thought Ragnor wasn't dead
Where was Catarina or at least a mention of her? I would've liked Magnus calling her to tell her their best friend is dead. I LOVE MY WARLOCK TRIO OKAY
Jace adjusting Alec's suit gave me life
His own suit didn't feel very Jace-y to me though
ALEC LOOKED SO FINE
AND SIMON DAMN SON
ALSO HIS HAIR IS SO FLUFFY AND CUTE
IZZY WAS GORGEOUS LIKE ALWAYS AND HER HAIR DAMN
AND I LOVED CLARY'S DRESS
MAGNUS HAVING RED STREAKS IN HIS HAIR
Still disappointed that as the captain of the Malec ship Izzy didn't take Maryse down when she walked angrily towards Alec
Seriously Simon's reaction at the Malec kiss though. If he'd had popcorn he'd be eating it really fast during the scene
They better show us Malec's first date. IT WAS SO ADORABLE IN THE BANE CHRONICLES I WANT IT. If it's a different first date I'm okay with it too though. I JUST WANT TO SEE THEIR FIRST DATE
I want to know more about Hodge's ring
SERIOUSLY IS MY BAE OKAY
Bonus pictures:
So basically my face is broken from smiling so much, I'm anxious about Lydia's fate (seriously if anyone knows anything, PLEASE TELL ME), Malec was done SO well, Harry's acting was sublime (LIIIIIME); just seriously guys I'm so happy with how this show turned out. At first I was really excited and hopeful, than I got wary, but now I'm so excited again and I really love the show.
So how did you like the episode? DID YOU SURVIVE ALL THE MALEC BECAUSE I'M TALKING TO YOU GUYS FROM THE GRAVE. AND DO YOU KNOW IF LYDIA IS OKAY I'M ASKING YOU THIS FROM MY EVEN DEEPER GRAVE. Let me know in the comments!