Author: Richard Dinnick
Genre: Sci-fi
Goodreads rating: 3.8
My rating: ⭐
For thousands of years, epic stories have been passed down from Time Lord to student, generation to generation. The truth of these tales was lost millennia ago, but the myths and legends themselves are timeless.
These are the most enduring of those tales. From the princess Manussa and her giant snake Mara, to the Vardon Horse of Xeriphin, these stories shed light on the universe around us and the beings from other worlds that we meet. Myths hold up a mirror to our past, present and future, explaining our culture, our history, our hopes and fears.
A collection of epic adventures from the Time Lords' mist-covered past, Myths and Legends is an unforgettable gallery of heroes and villains, gods and monsters (Goodreads).
DISCLAIMER: I received a copy of this book from Netgalley in exchange for an honest review
I was really excited to read Doctor Who Myths and Legends. The world of Doctor Who is very broad and there's so much to explore. Myths and legends set in that world? Yes please. Unfortunately this book was a huge let down for me, mostly because of one reason: the writing style.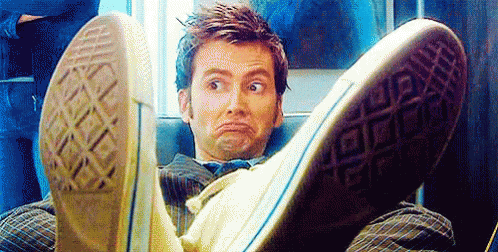 The writing style was very simple, flat and there's a lot of telling instead of showing.
I spoke with Orfak and told him of my concerns. He was deeply shocked but admitted to having the same fugue state when it came to the events of last night following the use of the sarcophagus by the Vardon.
This led to me not feeling immersed in the stories at all, nor caring about what happened. There was a lot of they did this, they did that. There was no excitement
Persis peered through one of the tiny windows. She was staring into the throne room. She recognised it from the holovid. It was empty.
I also felt like the stories were too short and sometimes rushed. Some of them ended very abruptly and made me wonder what even the point of the story was. I would've preferred if the author had reduced the amount of stories and had developed the remaining ones better. Though I'd still have trouble with the writing style, I do think that that way I would've cared a little bit more about the characters and their stories. Maybe I would've given the book a higher rating if that were the case. But now? I didn't care at all for these characters, even though they definitely had potential to be interesting.
I didn't expect the Doctor to be in this much, but the introduction did hint at them appearing in the stories, at least now and then. They appeared in only a few stories though, and except for one they barely played a part. It was still fun to see the Doctor show up though! It's just a shame that they only appeared in some of the stories at the beginning.
I also liked that the first story hinted at River ('She was an archeologist – feisty and unconvential') and there's a story about Lucy, The Master's Wife in season 3 of New Who which I really liked.
All the other stories unfortuntely felt really flat to me, though they did have potential to be really interesting. Since the writing style was the biggest reason for that, I think this might be a case of it's not you (the book), it's me.
A 1-star rating feels really harsh, but I sadly really didn't enjoy this one, so giving it more than 1 star felt like I was lying (to both myself and others).
Have you read Doctor Who Myths and Legends? What did you think of it? Who are your favourite Doctor and Companion? Let me know in the comments!