What did I even do this week I'm not joking I don't remember anything from before Thursday???
* Honestly can't relate to that song it's freezing hell no am I going anywhere
I continued to reread Harry Potter and the Goblet of Fire and am almost done. I'll probably finish it tonight. I'm tempted to continue my reread after, but I'm also very very tempted to read some new books that I've gotten for Sinterklaas – OH YEAH THAT HAPPENED THIS WEEK TOO. I remember something that happened before Thursday. My memory didn't completely fail me yay
DID ANY OF YOU WATCH BROOKLYN NINE NINE THIS WEEK BECAUSE NO SPOILERS BUT I'M SO HAPPY IT'S FINALLY CANON AND THAT THEY ACTUALLY DID THAT. DURING THE 99TH EPISODE
Like my revelation in the previous section revealed, it was Sinterklaas (a holiday) this week. I needed to go to the bank and my mom needed to buy a gif for my cousin, so I didn't really have the time to do much else since once we got back we immediately ate dinner and then left for my aunt's house. My cousin no longer believes in Sinterklaas (he's like our Santa) but it was still fun. I mean, a holiday with lots of chocolate and presents, how can that not be fun?
I didn't take any pictures because I'm incredibly lazy* but I got: Pokemon Ultra Sun; Eliza and her Monsters; None of the Above; Always and Forever, Lara Jean; Girls Made of Snow and Glass; Marie from The Aristocats slippers; Wonder Woman thights and a chocolate letter (it's tradition to get a chocolate letter during this holiday, usually the first letter of your name but sometimes you're out of luck and your letter is all sold out)
* And very comfy underneath my Eeyore blanket
So I know I said I didn't remember anything before Thursday, but Thursday wasn't that special so I'm skipping that one. On Friday I met up with a friend from secondary school who know lives in Rotterdam where she's also studying. While I had a lot of fun with her, the weather was horrible. There was a strong wind (my friend had brought an umbrella so she was almost Mary Poppins), rain and hail which made it even colder than it already was. It was such a relief whenever we got inside haha.
And now it's snowing and it probably will tomorrow too so guess who's not leaving the house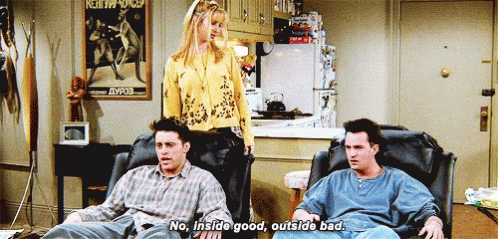 I didn't write this week, but I might later today? I want to write some blog posts for this week first, so I'm not sure if I'll feel up for it later, but who knows.
💛 I started a new feature for the holidays: Merry Christmas Ya Beautiful Bloggers, in which I highlight some amazing bloggers
💛 I did the All Hallows Write tag, in which I answered Halloween related questions about my characters
💛 I reviewed Vengeance Road, which had a lot of potential but I was bored
It's so easy to get behind again haha. Earlier this week I was on top of all the blog posts I needed to read* and now?? Very, very behind. Oh well, here are some posts I liked:
💛 Marie @ Drizzle and Hurricane Books talks about how to find and read only books you love 
💛 Aentee @ Read at Midnight created another fun readathon, this time inspired by Animal Crossing Pocket Camp
💛 Jackie @ Too Much of a Book Nerd shares 4 reasons why The November Girl should be on your TBR
💛 Julianna @ Blots of Ink and Words thought of some great inventions that all us bookworms need in our lives asap
💛 Em @ Yellow's the Word shares her favourite things about Christmas
💛 Elm @ Just Call Me Elm or something wrote a beautiful poem called 'Side Characters in My Own Story' 
💛 Kat @ Life and Other Disasters created the fun Winter is Here Write Tag
💛 Holly @ Nut Free Nerd talks about Christmas at Oxford 
💛 Sarah @ Written Word Worlds shares some pretty special editions
* At least that's how I felt haha
How has your week been? Is it really cold where you live too? DID YOU WATCH BROOKLYN NINE NINE?