Author: J.D. Wright
Genre: Superheroes | It's advertised as YA, but this is NOT for a younger YA audience
Series: Superheroes UnderCover #1
Goodreads rating: 3.62
My rating:  ★
– Turn 18 (check!)
– Register super name
– Order supersuit
– Attend superhero indoctrination
– Graduate high school
– Start kicking criminal tail
Vada Lawson can't wait to be a superhero. Born into a family with special powers, she's been training to fight criminals and villains her whole life. But her indoctrination into the underground super community is derailed when normals start breaking out in superpowers themselves.
Not trained to control their new abilities, the normals are frightened and vulnerable. Then their mutilated corpses begin turning up all over town. What the heck?
Somehow, with the help—and hindrance—of an annoying newly-minted super named Orion, Vada has to stop the chaos before it destroys her and everything she holds dear…and ruins her superhero debut.
No one ever said that being a superhero was easy…
DISCLAIMER: I received a copy of this book from Netgalley in exchange for an honest review
Since I love superheroes, I was really looking forward to this one. The preface only made me more excited, since the author wrote that since there aren't that many superhero books, 'especially with female readers in mind', she decided to write one.
When the story starts it immediately gives us a look at Vada and her superhero family (who I absolutely love by the way), celebrating Vada's 18th birthday, which is also the day she can officially become a superhero. Soon we meet her best friends Henley and James, the latter also having superpowers but wanting to be an agent, specifically Vada's, instead. Things were looking up and I was definitely enjoying it, until one of the villains showed up and made a very crude comment that I didn't see coming at all. While Vada is 18, the tone of the book still felt pretty young to me. Not that young, but not mature/old enough for me to expect language like that. Crude language like that is found multiple times in the book, and there are also graphic sexual scenes (at some point there's even a straight up sex scene?? Which really weirded me out because minus these sort of scenes it really read like a YA book – which it's also advertised as)
I'm not saying that the more mature content in general ruined this book for me. Though the way it was written is not my taste at all (too graphic) and I definitely don't want to read an actual sex scene. I could've done without it, but if these scenes didn't come out of nowhere, fitted the tone of the book and weren't about an abusive couple maybe it wouldn't have ruined the book for me this much.
This abusive couple, two villains, were pretty much my biggest problem with this book and kept me from really enjoying this. From the moment these two meet, I felt very uncomfortable.
[Spoiler] couldn't stop the shiver she felt under [spoiler]'s intense gaze. When he swept his eyes over her, he seemed to almost be… absorbing her. Every hair on her body stood at attention. On one hand, she felt violated by his gaze and wanted to slap him for it. On the other hand, she secretly enjoyed the attention.
This girl is having a hard time at home and is constantly lashing out, trying to see how far she could get with her parents. She also has an unrequited crush on someone who doesn't even know she exists. What I got from this is that she really wants someone to pay attention to her and love her. The guy she falls for though? Not the right person. He doesn't have a good influence on her, is predatory, manipulative, possessive, objectifies her and it's pretty clear that she's afraid of him:
Whatever the reason, she wouldn't disobey him. He was gentle with her most of the time, but if she ignored his message, she would surely pay for it later when they were alone.
YIKES. But it gets worse!
[Spoiler] favoured spanking, and she'd ended many nights with rosy red ass cheeks. She wouldn't give him a reason to use the spankings as a punishment.
Look, I'm not saying the author is condoning or even romanticising their relationship. But it's also never really pointed out that it's not a healthy relationship and they're still together by the end of the book. Of course they're villains, so maybe the author thinks it's obvious that this isn't a good relationship, but look at how many people ship Harley Quinn and the Joker and think that's #goals. I also considered that maybe this relationshop is a nod to that one, as there are several other DC Comics references, but that doesn't make the way this relationship is written as okay.
That being said, the girl herself is pretty problematic too. She has the power to make people do what she wants:
"I can make them say things, give me things, do things for me… do things to me…" She licked her lips and thought about the young man from next door and how he had bent to her will just two nights ago."
Of course, she is a villain, but this is rape??
Besides these two villains, I also had some other problems with this book. Like James slutshaming Henley for the way she was dressed. While the friendship between James and Vada was really refreshing and fun to read, that slutshaming comment (and the fact that his first design for her supersuit was really sexual?? And when she tells him she won't wear that, he says 'it was worth a try'??) kept me from enjoying it.
Then there were the other superheroes besides Vada and her family. Honestly I enjoyed this book most when it was written from either Vada or Orion's POV. Not that that says much. To be honest I think it mostly had to do with my relief of not having to read about the villains. Anyway, the other superheroes! One of them is a white girl who's described like this:
Majestic took a brief moment to study the girl next to her, who was wearing a layered dress and strappy gladiator-type sandals. The entire ensemble started with a tan ruffled top, then changed to dark purple, lightening as it went down. The bottom layer was gold. Bells hung from her skirts and jewelry dangled on both arms and ears. The final touch, in lieu of a mask, she wore a sheer purple half-veil that somewhat masked the bottom half of her face, from the nose down.
Her name?
Just kidding. Just got serious Merlin opening vibes. All kidding aside, her name is G*psy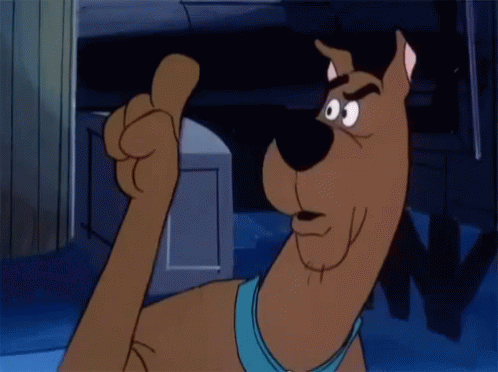 That's a slur that you shouldn't use. It pains me every time they use it on The Flash (I know that's her name in the comics, but use her real name! Give her a different superhero name! I don't care! Just don't call her that) and it definitely pains me in this book, especially when it's a white girl dressed like that who decided to call herself G*psy. Also her superpower is that she's a psychic because of course.
I have some other problems as well, but I decided to write them down as a list because #yaylists!
💛 Can authors please stop writing about people purring unless they're part cat or something
💛 SERIOUSLY HOW DO PEOPLE PURR WHAT DOES THAT SOUND LIKE SOMEONE DEMONSTRATE IT FOR ME I'VE BEEN QUESTIONING THIS SINCE SARAH J. MAAS
💛 Vada's debut as a superhero is constantly called a debut, except this one time when it's called a coming-out party?? Dude?? No??
💛 Both main superheroes are white, while their agents aren't. In fact, said agents are the only ones in the book who aren't white
💛 No YA book can do without your stereotypical mean girl of course *eye roll*
💛 'If she never had to hear [her mother] moan over her father's multiple infidelities again, it would be too soon. She'd chosen to marry the bastard, after all. Whatever she reaped was what she sowed.' Because let's blame the victim here!
💛 'Turning happened when a super stayed in suit for too long and essentially became the alter identity. They lost touch with who they had been before and usually never found it again. Supers who turned were destined to stay that way forever. It usually happened to villains more than heroes, but it did happen to both. It was what Vada had been afraid had happened to [spoiler].' Gurl she raped someone pretty much at the beginning of her career as a villain. Also I thought this explanation was a bit… cheap? And stupid? It's not like you're a completely different person when you're in your suit. It's like how we all act differently in different environments. I'm not the same person with my friends when I'm with my grandfather. I always saw the dual identity of superheroes the same way.
💛 The murders could've been an interesting mystery if the story had only been told from Vada and Orion's POV, and not also from someone who knew what was going on. Bye bye murder mystery
But you know what the worst part of this book is? IT HAD SO MUCH POTENTIAL. It could've been such a fun read! Vada's superhero family is so much fun and I loved their scenes together. The siblings had pillow fights, supported each other, teased each other. The parents were actually involved, cared about their kids, protected them, made sensible decisions and were just good eggs. They had inside jokes!! There was female friendship and if James hadn't made comments like that their friendship would've been great to read about. Also superheroes!! Superheroes are fun. But the graphic sexual scenes, the focus on such an abusive couple and having to read from their pov, the inclusion of a white superhero named G*psy, and just so much more, really kept me from enjoying this book.
What really rubbed me the wrong way is, that the author says she wrote this because there aren't that many superhero books with girls in mind. This is such a harmful book for girls. If you want superhero books/comics for girls, read Ms. Marvel (Kamala Khan), Squirrel Girl or Not Your Sidekick (which I haven't read yet but I've heard good things so I'm positive I can recommend this). I appreciate the thought, but the execution? Not so much.
Have you read Masked? What did you think? Any superhero books that you would recommend to me? (Besides Heroine Complex which I absolutely love and Not Your Sidekick which I need to get my hands on asap). Let me know in the comments!