Author: Megan Gaudino
Genre: Contemporary // Mystery //  YA
Goodreads rating: 4.07
My rating: ⭐
Seventeen-year-old travel blogger CC is stuck on a never-ending road trip with her wanderlust-addicted father. When her dad lands the job of his dreams in Sugar Lump—wedding capital of the world—CC finally finds a place to call home. Complete with two quirky best friends and a quixotic guy to crush on, Sugar Lump is more shades of perfect than she can possibly count.
But when CC accidentally overhears the mayor complaining that she has to "take out" a rogue employee for not fulfilling the terms of his contract, the idyllic town's facade crumbles. Devastated by the possibility of having to move yet again, CC discovers everyone has been keeping a massive secret from her—including her own father.
Disclaimer: I was given a copy of this book by Netgalley and the publisher (thank you!) in return for an honest review
I'm sorry but this was just,, not great. The writing wasn't very good and the telling instead of showing started to drive me crazy, especially because a lot of it felt like it had already been said a bunch of times. The characters were flat and stereotypical (token gay friend who I found very over the top, brooding love interest), there are a lot of things left unresolved and the mystery? SUCH a let down.

There were quite a few characters, most of which I had no idea who they were except for the main ones. I almost actually screamed 'WHO ARE YOU' multiple times because?? Confusion?? I have the memory of a goldfish so if it had taken me a while to read this I would've blamed in on myself, but it was only a few days.
I really liked that CC was a travel blogger, but we never actually see her blog? She's just taking pictures all the time, and at first that was fine, because she had just moved to a new town, but as us bloggers know, blogging takes up a lot of our time and we constantly think about it. Considering she has a huge following, surely it's a big part time of CC's life too? So why don't we see that?
I loved the relationship between CC and her dad – pretty much the only saving grace of this book, but the 'mystery' completely ruined it as her dad just went along with it and didn't tell her about it.  It's such a shame too because her dad was such a sweetheart and they had such fun interactions? Like when Thorn, the love interest, is there to pick her up and asks if she's ready, he accidentally says that she's been sitting ready for forty-five minutes waiting for him:
Dad came through the living room with an expression on his face that matched my insides.
"I'm sorry I said that." He crouched next to me on the floor like we were both hiding from Thorn. "What do we do now?" he whispered.
And then when Thorn asks if she can go to the lake:
"She can't." Dad clutched my elbow and pulled me closer. "CC's grounded for… for… knocking over a licquor store."
I shook my elbow free. "Are you having a stroke?"
Dad laughed in a totally fake way then pulled me in close again. "I don't know if you want to go with him or not, and I wanted to say you did something cool to make up for before."
SEE? Such a nice dad I loved him. But the mystery bnfshdg Okay we'll get there, let's get to the romance first. The love interest is of course a broody bad boy, who everyone is telling CC to stay away from but she's immediately intrigued and wants to 'tame the wild beast' I shit you not. She constantly refers to him as a 'wild beast' like???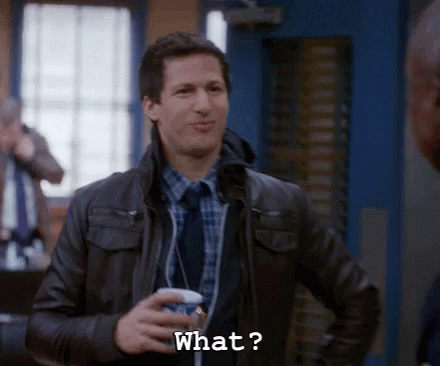 It's also insta-love and honestly was very annoying to read about.
And now, finally, the mystery. Like I said, it was SUCH a let down. It was ridiculous and over the top and just… Not realistic? This a big spoiler but I need to rant about it, so open at your own risk:
Spoiler!

The big secret that everyone is keeping is that everyone is signing contracts to not get a divorce. The mayor is offering them a huge sum of money in return, because she wants to keep up the zero divorce rate of the town to attract more people to get married there. Because of these contracts people are getting married to someone they have a good platonic relationship with, and then just cheat on them with someone they love akndgjhs The mayor even offers CC, a 17-year old, a million dollars or something to marry her son Thorn, give birth to his children and become the next mayor. Oh and when people want to get divorced or just don't want to live there anymore, they have to either pay back the money or fake their death and start a new life as someone else jghjsfgb CC's dad knew about all of this before they moved there and though he doesn't want to cheat on his future wife, he's just?? A-okay with all of this?? Plus he never tells CC about it, even when she's getting really worried that something weird is going on. The ending just makes this whole thing worse, because CC and Thorn solve everything by blackmailing the mayor into resigning and helping Thorn, who hasn't even graduated high school yet, become mayor instead even though he has no skills or qualifications to be a good mayor dkngsjh And then they just ride off into the sunset singing Kumbaya. This whole thing is just so ridiculous and weird and over the top to me. It makes no sense?? The author made it sound like something terrible was going on and then I got this instead.
The writing and characters weren't that great, so finding out what was going on was the only thing that kept me going. To say I was disappointed is an understatement.
Have you read Sugar Lump? What did you think? Any good YA small town mysteries you'd recommend to me? If you read the spoiler, what do you think about the mystery? Let me know in the comments!