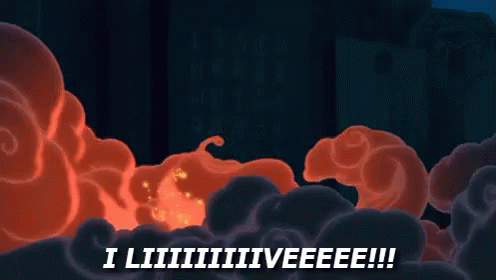 I didn't mean to skip last week's wrap up, but I was busy with deadlines and felt really weird and weak? Might have caught a bug or something, I dunno. But I live yay!
ALSO THE BOLD TYPE HAS BEEN RENEWED FOR NOT ONLY SEASON 2, BUT SEASON 3 AS WELL
I'm DEFINITELY living
Right now I'm still working my way through Danger! Women Artists at Work (I love non-fiction yet it takes me forever to actually finish them whyyy) and I started Chasing Eveline which I can't say antyhing about yet as I pretty much just started. Meanwhile I also finished Ewan Pendle, and I ended up loving it! Hopefully I'll have a review up this week. But let's skip the other books I read since my last wrap up and just talk about my September books because I'm lazy  and most of them will be discussed anyway in the list below¯\_(ツ)_/¯
💛 Marked by Kim Richardson ★ – Just realised I haven't reviewed this one yet – woops. This one really disappointed me. I found it boring, flat, the characters annoying and the romance way too insta-y.
💛 America #6 and #7 – issue 6 was a bit of a let-down for me, as I felt like the arc was ended abruptly and solved too easily, but 7 was really interesting and fun to read as it dives into America's past and shows us her moms' past too
💛 Giant Days #30 and Holiday Special – Still a really fun read
💛 Flame in the Mist by Renee Ahdieh ★★★ – Another one I just realised I still haven't reviewed. Woops. I've talked about it before in a weekly wrap up, but this one was also a bit of a let-down. I didn't hate it, but I didn't really enjoy it either. I'm still questioning my three stars actually. It had a lot of potential and I definitely love the concept, but I'm definitely not a fan of the romance and I also felt really detached from the story and its characters
💛 Daughter of Smoke and Bone by Laini Taylor ★★ – Such a disappointment. It started out SO GOOD. I could definitely see myself loving it. But then the romance completely took over and I wanted to rip my eyes out*
💛 The Unbeatable Squirrel Girl volumes 4, 5 and 6 ★★★★★ – Squirrel Girl just gets better and better with each volume. If you haven't checked it out yet, YOU MUST
💛 The Backstagers all issues ★★★★★ – I LOVE THIS COMIC SO MUCH I NEED MORE. Queer theater boys?? Yes please. Backstage being an ACTUAL magic place that reminded me a bit of Wonderland? Yes please. Basically this entire comic is a YES PLEASE from me and I highly recommend it
💛 Ewan Pendle and the White Wraith by Shaun Hume ★★★★ – SUCH a fun read and I'm so disappointed that there might not be a sequel. Basically all of you must read it ASAP (and I shall try to convince you to read it sometime this week)
💛 Lumberjanes #42 – Have I already yelled my love for Lumberjanes into your face? No? Here ya go: I LOVE LUMBERJANES**
💛 Doctor Who Myths and Legends by Rirchard Dinnick ★ – Unfortunately not for me. I love Doctor Who but I couldn't connect to the writing style which really got in the way of enjoying this
💛 Ms. Marvel #22 – uhhh last book of September and I don't really remember it? I liked it, that I know for sure. It was a good ending to this arc
* Sorry for that image
** If you want more than just 'I LOVE LUMBERJANES' to convince you to read this amazing comic might I redirect you to my 'why you should read lumberjanes' post 
What have I done with my life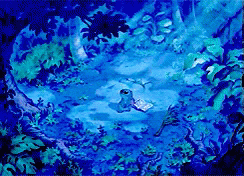 That's not a joke I don't remember. I've been super busy with school and trying to meet every deadline. I've also worked here and there and just… Watched some tv shows? Read some books? OH HEY GUESS WHAT I FINALLY CAUGHT UP ON TEEN WOLF. Right in time for the finale (okay actually after the finale but that meant I could binge watch)
Is there a 'I'm disappointed club' because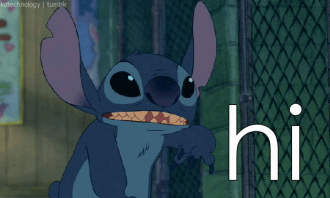 It doesn't surprise me at all because 6A had a great ending, but this one?
I barely enjoyed the season as well. Sure there were moments I liked and loved, but mostly? Nope 6B didn't happen. JUST LIKE KIRA APPARENTLY DIDN'T HAPPEN
Thankfully Brooklyn Nine Nine is back so I'm all good
Okay but seriously, I don't think I really did anything?* I just focused on school and work, but this week I'm going to treat myself and go to two art exhibitions in Rotterdam.
* My memory is so bad I can't think of anything lmao
This week I only posted my review for Doctor Who Myths and Legends. But at least I posted something yay!
Now for the entire month of September:
💛 Reviews: Snow White and the Seven Angels | Daughter of Smoke and Bone
💛 Writing: When You No Longer Like Your Plot, But Your Characters Own Your Heart
💛 The Artsy Hufflehoe: I talked about Jordan Wolfson's Female Figure and the violence of objectification
💛 The Discussing Hufflepuff: Do You Need to Read All the Blogposts? | Why I Can't Relate to Library-related Posts 
💛 Tags: The Little Engine Tag | The Book Fangirling Award | The Infinity Dreams Award
💛 Other: Why You Should Support The Bold Type | Books Set in The Netherlands: So Many Opportunities!! | Things I Would Change in Books
I don't remember if I mentioned this already*, but I decided to save all the blog posts I want to read from my WordPress reader to my favourites map (and pray that Bloglovin doesn't delete any unread posts) so that I can read them whenever I have the time. Hopefully this will help me to keep up easier, but I'm still super behind. So sorry if I haven't visited your blog in a while! 💛
💛 Annemieke wrote a letter to authors who request reviews
💛 Holly talks about her favourite libraries in Oxford
💛 Elm has 3000 followers!! I'm so proud (also go increase that number if you're not following her yet)
💛 Savannah talks about what makes a book problematic
I actually wanted to share more posts, but I unfortunately don't have any time to read more posts today 😪
* Did I already mention that I have a terrible memory
So on one hand I feel like I don't have that much left to do when it comes to school and that I'll have more free time now (mostly because I finished my articles) but on the other hand I feel like I have A LOT to do and I'm stressing*
Basically I don't know how active I'll be this month, BUT. I need to keep up with my reviews because obligations. So you'll definitely see some reviews this month. I do hope that I won't just post reviews, because I like variety but we'll see. All I know is that this school year is FLYING BY and while that's great it's also not great because I still need to do so many things before going to Manchester (fun fact: I found out only recently that I'm going a bit earlier than I thought. Our school is so clear on everything :) Basically they never said that if you're going to England you'll start at the start of January, not at the end of the month. Also apparently I'm only going for three months instead of five)
SO YEAH I HAVE A LOT OF THINGS TO TAKE CARE OF
* Yay anxiety
Anyway, how was your week/past two weeks/month? Is there a 'I'm disappointed with the Teen Wolf Finale' club and are you a part of it? What have you been reading? Are you watching B99? Let me know in the comments!