Thank you May @ Forever and Everly for tagging me like,,, a year ago*,,, Go check out their blog if you haven't yet, it's absolutely lovely (and so is she!!)
* y'all there were tags from 2015!!! on my to do list. I deleted them lol. I have no motivation to do them, the people who tagged me have forgotten by now and if I haven't done them by now, three years later, I'm never gonna do them and that list was getting STRESSFUL
Where do you typically write your blog posts?
On the couch in the living room, at the diner table, in my bed or at my desk. My desk was unavaibale for a long time due to the mess I made lol. During the schoolyear I just drop everything at my desk and desk chair until it's lost its entire purpose and I can't use it. Until the end of the term and I clean everything, only to have the entire cycle repeated ¯\_(ツ)_/¯
How long does it generally take you to write a book review?
This depends on so many factors. Generally negative reviews come easier to me, so I write those a lot faster than reviews for books I absolutely loved, but sometimes the negative ones are really hard to write as well, especially if the book was problematic (like Snowsisters). Honestly I have no clue how long it takes me, as I don't really keep an eye on the clock. I just wrote a review for Amy and Roger's Epic Detour though and I was surprised by how quickly that went.
When did you start your book blog?
2014! I've seen some things
What is the worst thing about having a book blog in your opinion?
Uggghhh the pressure and the stress, but that probably comes with every kind of blog? Especially if like me you have anxiety, are super insecure and set high standards for yourself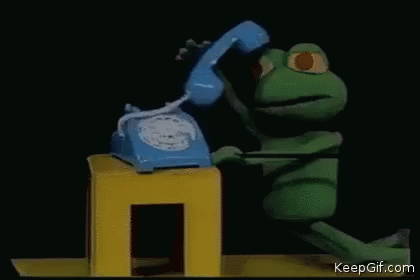 What is the best thing about having a book blog in your opinion?
All the lovely people in this community! I know it's not without drama and some horrible people, but I feel like that's mostly on Twitter? Or maybe I've just been lucky so far. I've met so many lovely people through blogging and made great friends though, and that's definitely the best thing ❤
What blog post have you had the most fun writing so far?
Hmmm probably the post in which I talk about all my current writing projects and ideas! Writing them down and making aesthetics for them made me more excited for them, and all of your lovely reactions really motivated me ❤
What is your favorite type of blog post to write?
I don't knowwww like this changes all the time?? Like generally reviews can be a bit stressful as I feel like I have to write them ASAP before my goldfish brain forgets everything, but once I actually sit down and start writing I really like writing them? But I also like lists like LGBTQIAP+ Books I Want To See Turned Into Movies, talking about my writing, silly reaction posts like the one I did for Hogwarts Mystery… Seriously it changes all the time and really depends on my mood!
When do you typically write?
Whenever I feel like it lol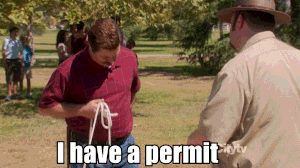 Seriously, it really just depends on my mood? Sometimes I don't have any energy, motivation or inspiration until like 10 PM and then start writing like this:
I don't write any posts during the middle of the night though! I need sleep
Do you review every book you read?
Nope! I used to when I first started blogging but that stressed me out and I would stop reading any new books until I caught up on all my reviews, which meant I sometimes didn't read for a long time even though I wanted to. This mindset put a lot of pressure on me, so now I just see what happens. If I want to review something, I'll definitely try, but if I never end up reviewing it that's okay too. Sometimes I just can't find the words to explain why I loved a book so much, so that's also a reason why I might not review something.
How do you write your book reviews? With a cup of coffee or tea? With Netflix? cuddled with your fur baby?
With a cup of tea or a glass of water, sometimes with a snack*, most likely listening to music. If it's an ARC I have my phone next to me so I can take a look at my notes and the stuff I marked. Unfortunately I don't have a fur baby :(
Though let's be real if I did I wouldn't get any work done lol
* Great now I want a snack
When do you write your book reviews? Right after finishing the book? Two weeks after finishing the book?
This really depends on my mood?? Sometimes I review almost immediately, sometimes a month later (and sometimes I don't remember anything so I just give up lol). I do try to review books as soon as possible if I want (or need to) to review it, but I really try not to pressure myself
How often do you post?
I don't know? 😂 I used to post three times a week plus a weekly wrap up, that changed to two posts a week for a while, then it changed to 'whenever I have time and feel like it' and now that it's summer vacation I'm not sure yet how often I'll post? I'll try to post twice at the least but I don't want to pressure and stress myself too much as I really need some rest. As much as I love blogging, it does recquire quite a bit of energy
Some of these answers make me sound like such a bad blogger lmao #exposed I remember when I had it all together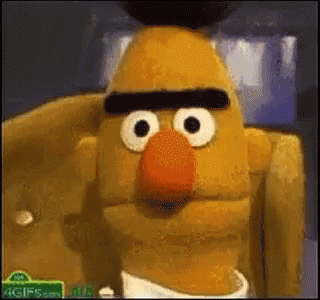 Bert is past me, ashamed of what I've become. Ernie is current me not caring ¯\_(ツ)_/¯
Because I'm lazy I won't tag anyone in specific. If you want to do this tag consider yourself tagged!
What are the worst and best things about (book) blogging for you? Do you have a fur baby? Let me know in the comments!