It's time to freak out again over the fact that time flies by so fast and what better way to do that than to freak out over books? We're already past the halfway point, but oh well! Thank you Shouni for tagging me  for the Mid Year Book Freak Out Tag! If you haven't yet, go check out her blog.
1. BEST BOOKS YOU'VE READ SO FAR IN 2017?
The Hate U Give and Queens of Geek, hands down. I haven't reviewed The Hate U Give (yet?) because I feel like there are already so many reviews out there that exactly say what I'd say, so I've been putting it off.
I did review Queens of Geek
. I'd recommend both in a heartbeat though
2. BEST SEQUEL OF 2017 SO FAR
It didn't come out this year, but I did read it this year: Magnus Chase and the Hammer of Thor. I enjoyed this one a lot more than it's predecessor. In fact, I absolutely loved it whereas I can't say the same for the first one.
Read my mini review here
.
3. NEW RELEASE YOU HAVEN'T READ YET, BUT YOU WANT TO
Ummm so many?? CAN 2017 EITHER STOP PUBLISHING SO MANY AMAZING BOOKS OR GIVE THEM ALL TO ME FOR FREE THANKS
To name a few: The Gentleman's Guide to Vice and Virtue, Not Your Sidekick, Want, The Epic Crush of Genie Lo, Heroine Worship and so many others it's not funny
4. MOST ANTICIPATED RELEASE OF THE SECOND HALF OF 2017?
While I know there are still many more amazing new releases coming, I have NO IDEA when books come out anymore. It could be this year, or the next, or maybe the one after that who knows not me. And honestly I'm not going to try and keep up anymore because ugh effort (just kidding it's just better for my wallet)
Though I'm really excited for the third Magnus Chase book!
5. BIGGEST DISAPPOINTMENT
It's Not Like It's a Secret. I have SUCH mixed feelings towards this book, but I can't say I loved it and I'm definitely disappointed. It had a lot of potential but alas. Read my review here
6. BIGGEST SURPRISE
I'm surprised that I didn't enjoy The Dark Prophecy as much as I thought I would. I absolutely loved The Hidden Oracle, and while I did enjoy the The Dark Prophecy, I didn't love it which was definitely a surprise. You can read my review here.
A good surprise was Heroine Complex. While I was really excited when I picked it up and had high expectations, I wasn't sure if I'd actually love it once I started. Thankfully my initial expectations and excitement were met and I absolutely loved it. I can't wait to read the sequel. You can read my review here.
7. FAVORITE NEW AUTHOR (DEBUT OR AUTHOR TO YOU)
I'd definitely read anything Jen Wilde and Angie Thomas write. I also fell in love with Jenny Han's writing, though I'm not sure if I'd actually pick up everything she's written, since The Summer I Turned Pretty trilogy just doesn't appeal to me
8. NEWEST FICTIONAL CRUSH
I don't think I really have one? Unless it counts that I now love Gilbert Blythe even more than I did last year when I first read Anne of Green Gables. I did love a lot of the new characters I encountered, just wouldn't call anyone of them a crush I think.
9. NEWEST FAVORITE CHARACTER
Alex Fierro from Magnus Chase and Taylor from Queens of Geek. While there are many new favourites, I'm going to limit myself to these two.
10. BOOK THAT MADE YOU CRY 
The Hate U Give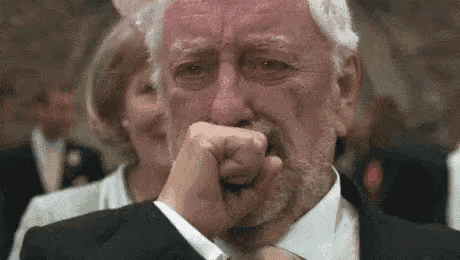 11. A BOOK THAT MADE YOU HAPPY 
To All The Boys I've Loved Before and Ps. I Still Love You. WHY DID I WAIT SO LONG TO READ THIS
12. FAVORITE BOOK TO MOVIE ADAPTATION YOU'VE SEEN THIS YEAR
Uh do comics count? Cause in that case like Shouni I'll choose Wonder Woman as well. I don't recall having seen a book adaptation this year? But it's okay cause I'll gladly choose Wonder Woman. If you haven't seen it yet, what are you waiting for?? IT'S AMAZING*
* I started writing this post weeks ago so by now I assume you've all seen it already if not let me drag you to the cinema right now
13. FAVORITE REVIEW YOU'VE WRITTEN THIS YEAR? 
My review for Queens of Geek! I absolutely loved writing it
14. MOST BEAUTIFUL BOOK YOU'VE BOUGHT OR RECEIVED THIS YEAR?
The Harry Potter and The Philosopher's Stone Hufflepuff edition that I got for my birthday it's so beautiful omg. Does anyone know if they'll re-release the other books in the House editions as well?
15. WHAT BOOKS DO YOU NEED TO READ BY THE END OF THE YEAR?
Since this is a pretty popular tag this time of the year, I won't be tagging anyone in specific. If you want to do this tag, consider yourself tagged!
What's your favourite book of the year? And the prettiest one you got? Let me know in the comments!