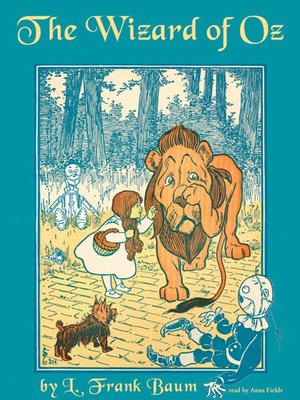 Genre: Children's | Fantasy
Series: Oz #1
Goodreads rating: 3.98
My rating: ⭐⭐⭐
Dorothy thinks she's lost forever when a tornado whirls her and her dog, Toto, into a magical world. To get home, she must find the wonderful wizard in the Emerald City of Oz. On the way she meets the Scarecrow, the Tin Woodman and the Cowardly Lion. But the Wicked Witch of the West has her own plans for the new arrival – will Dorothy ever see Kansas again? (Goodreads)
I'm not that familiar with The Wonderful Wizard of Oz. I think once upon a time I've seen The Muppets version and I've seen what Once Upon a Time with the story, but other than that all I know about Dorothy and her friends is from pop culture. This meant that a lot of this was new for me, which was really fun.
The story started out that way too. I flew through the pages, but at some point I really felt like the story started to drag. And repeat itself.
If I got a euro every time the four went 'We're on our way to see Oz, to get a brain, to get a heart, to get courage, to get back to Kansas' or 'if we don't get to Oz I won't get a brain, and I won't get a heart…' – well I don't know how much I'd have, but I'd have some money besides my irritation. Towards the end I really rolled my eyes at it. I get that it's a children's story but children don't need to be reminded of the protagonists' goal every few pages okay?
Other than that, I just got bored once they had reached Oz. The Wicked Witch of the West wasn't that wicked and was defeated really easily.
Another problem I had throughout the novel was that Oz wasn't as magical as I thought it would be? The land's a bit boring to be honest.
All in all it was a fun read, but I think I'll give some of the movies a go instead.
Have you read The Wonderful Wizard of Oz? What did you think of it? Which adaptation is your favourite? Let me know in the comments!