Uhh better late than never? 2017 was a strange year honestly. While making this list I noticed books I couldn't even remember having read in 2017. I thought it was longer ago?? Was 2017 even real *X-Files theme starts playing*
My Favourite Books of 2017 In No Order
When I first found out about Queens of Geek I expected to love it, but I had no idea how much I would love it and how relatable it would be. Queens of Geek was everything I wanted: two dynamic female leads, great bisexuality and anxiety rep, friendship, friends supporting each other no matter what, friends helping each other through anxiety, the exciting setting of a comic con, geekiness, calling out abusive relationships for what they are, healthy romantic relationships, lots of cuteness, the CUTEST date at an arcade, Taylor not being magically overcoming her anxiety through the power of love but trying to step outside of her comfort zone which has honestly been such an inspiration to me and just… So much more? Just a fun, important read full with positive rep and messages. Read my full review here.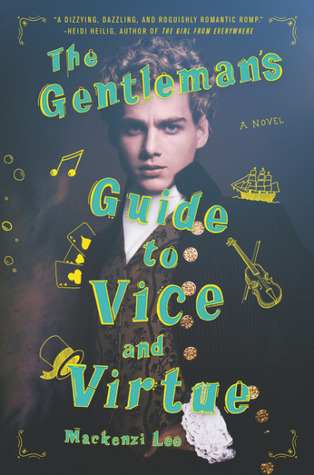 You know when you read the summary of a book and know it's perfect for you and you need it in your life now? That was me with The Gentleman's Guide to Vice and Virtue, except I was on a book buying ban as I was saving up for Manchester and thus had to wait until the holidays to get it as a gift. I haven't had the time yet to review it yet, but guys. I was wrong.I didn't know perfect The Gentleman's Guide was and how much I needed it. Despite having super high expectations it managed to exceede them and make me love it so much more than I had expected and I had expected to love it A LOT. I mean: a bisexual lead, a road trip and it's historical? SIGN ME UP. Yet I got so much more
than I expected and just dsgjhsf I can't wait to review this one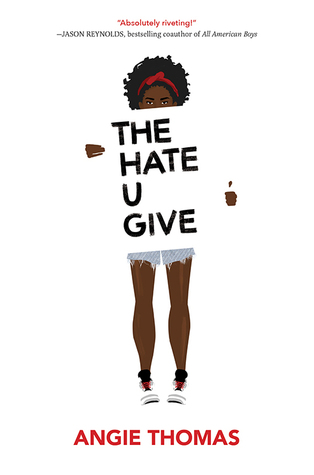 Okay so I never reviewed this one as I felt like everything had already been said? I just had nothing new to add, but if you haven't picked up The Hate U Give yet, please do so. It's such an important read, so well written, Starr is an amazing lead, one of the greatest family dynamics in YA, friends standing up to their racist friend and supporting each other, a healthy romance… Just read it. There's a reason it continues to be #1 at the best seller's list.
How do I even start or do these beautiful poems justice? Once I finished Take Me With You I immediately read it again and I know that I will do so many more times (especially once I get a physical copy). Gibson manages to transition from beautiful and heartbreaking to funny without it being tactless or ruining the heartbreaking lines. Take Me With You made me feel all the things and I can't even pick a favourite line as I pretty much marked everything on my Kindle app. If you love LGBTQ+ poetry, especially spoken word, then I 100% recommend it. If you don't, I still recommend it. Read my review here
Despite this being the third book of the trilogy (I didn't know this when picking it up at a bookstore at the airport) I absolutely loved it. I had a lot of feelings when I finished this one and I couldn't wait to review it, but alas, I didn't have the time and I'm afraid I've forgotten a lot about it now? Lottie is an ICON though. She's a great main character and SUCH an inspiration. What's A Girl Gotta Do? made me want to get up and do something to fight the patriarchy. Maybe not as extreme as Lottie, but damn I loved her.
Why did I wait so long to pick this up? I had a feeling I would like this, and yet. I kept picking up different books at the bookstore. Though only picking this up now meant I could read the entire trilogy in one year – #noregrets. To All The Boys I've Loved Before is such a fun and charming trilogy. I adore Lara Jean – apparently a lot of people find her annoying but? I really don't see why. This also has one of the best families in YA and the cutest romance (where can I get my own Peter). Basically: IT'S FUN READ IT. No review yet because I wanted to review the entire trilogy in one post and haven't gotten around to it yet rip
Considering I read this twice this year, I think you can tell I loved this one. I would've loved to reread everything on this list, but when I found out I missed Simon vs Homo Sapiens Agenda cameos and references I just HAD to reread it (I felt so stupid when I reread it – HOW COULD I HAVE MISSED THOSE). Anway: Molly is a sweetheart and such a relatable protagonist, cute sisters relationship, cute family dynamics overal, a very diverse cast, cute healthy romance, the message that you're never 'too old' for anything and there's nothing wrong with you if you've never dated, a big gay wedding – basically a gem
SUCH an underrated gem?? Basically it's the first in a series about Asian female superheroes like what more do you want. It's just such a fun read with comic book vibes, women kicking ass, female friendship, healthy romantic relationship, great character growth, humour and just a whole lot of comic book silliness. If you love superheroes and want to see more female and/or Asian superheroes than this is the book for you. Do keep in mind that this is an adult book and there are some sex scenes in it – there aren't that many and as someone who doesn't enjoy those: I easily skipped them. Please give this gem a try
Sooo I finally picked up Six of Crows in 2017 as I knew it would take me forever to finish The Grisha Trilogy and I'd be 89 years old before I'd finally get to Six of Crows. I'm so glad I made that decision because it definitely lived up to its hype. I'm sure you've heard all about Six of Crows as it's one of the most popular series in the book blogging community, but I know I'm not the only one late to the party (Marie I'm looking at you 😜) so join the party/the hype train/the crew, because Six of Crows is one of the best fantasies I've read in a while and it put me in such a slum. It's just so well thought out, the characters are all fleshed out, their dynamics are so much fun to read, well-developed relationships (both platonic and romantic), great action… Honestly it has everything a great fantasy should aspire to have
This was such a lovely surprise! Usually when books are marketed as similar as Harry Potter I'm a bit wary but Ewan Pendle and The White Wraith is really like Harry Potter, but it's not a rip off. Are there similarities? Yes, but I think it's easy to find similarities with books taking place in magic boarding schools. Ewan's world is well developed and magical all on its own. To quote my own review: You know how when a book is really good you forget you're actually reading something, and you're not actually there? That was me with Ewan Pendle and the White Wraith. This book just filled me with joy and warm fuzzy feelings and I can't wait for the sequel. Read my review here
Chasing Eveline was SUCH a refreshing read I still can't get over it. While there are a few small unrealistic elements, overall it was incredibly realistic which I absolutely loved. Don't get me wrong, I love my unrealistic contemporaries. Hell, I know my current  WIP isn't always super realistic – and that can be fun! (though there's a limit) But Chasing Eveline? It dealt with Ivy's mom having left her so well. Ivy's pain and trying to hold on to her mom felt so real. It was also nice to see her relationship with her dad getting a lot of attention, a great friendship between her and a boy without any romantic feelings, a realistically built up romance which I want to say so much more about but alas
Read my review here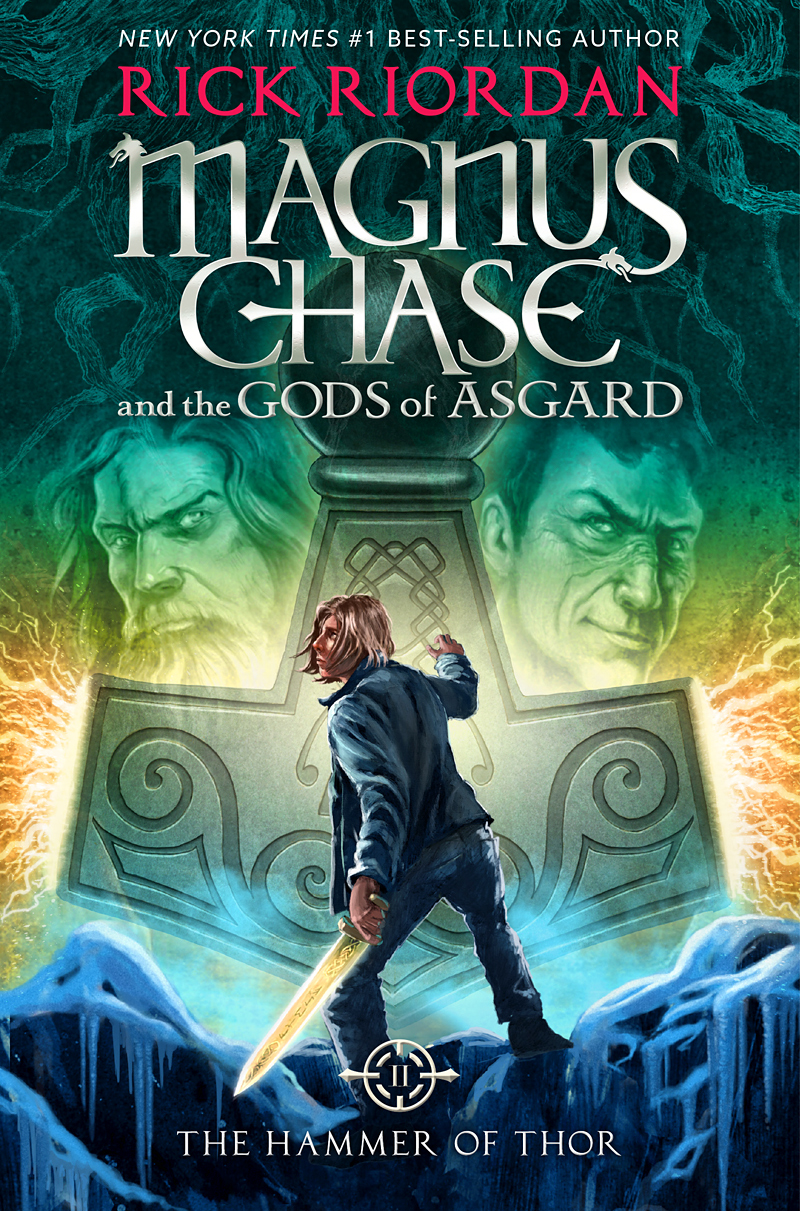 This was my first read of 2017 if you don't count comics so I don't remember it that well, but The Hammer of Thor made me fall in love with Magnus Chase, which was a relief considering I was a bit disappointed in The Sword of Summer. The characters felt more developed and unlike with the previous installment I was never bored. It was just plain fun like I'm used to with Rick Riordan's books. Also Alex Fierro (who's genderfluid!!) aka the love of my life was introduced.
And those are – finally! – my favourite books of 2017! Obviously I'd recommend them all in a heartbeat, so if you haven't yet, please consider picking them up!
Have you read any of these? If so, are they also among your favourites? What were some of your favourites of 2017? Let me know in the comments!