I got tagged by the Queen of TV Shows Kat herself, so thank you Kat! If you're not familiar with her blog, go check it out!
1. First TV show you ever watched
I definitely don't know what the first one was, but one of the first was of course Pokémon haha. I know there were many other cartoons/anime I watched, but I don't know which one was first? It might have been Pokémon, but there's also a good chance it wasn't. My first tv show might have been the Dutch Sesame Street as well haha. I really wish I remembered!
2. All-time favorite TV show
For a really, really long time this was definitely Buffy the Vampire Slayer. It is still one of my favourite shows, but it has been so long since I've seen it, I'm not sure if I'd still call it my number one? I definitely still love it a lot though. It shaped and inspired me in a lot of ways.
My all-time favourite tv show might actually be The Fosters though. I love it to pieces and it's so so so important. I've talked about it before here and I'm considering writing a separate post on it because though it's not completely unknown, it definitely deserves more love
3. Your character crush
Oh my gosh only one character? And are we talking current or past as well? Because I think as a kid I had a tiny crush on Ash Ketchum (I'm not sure if I approve of that hahaha).
Right now, it's really hard to pick because I'm pretty much crushing on all the Shadowhunters characters (minus the obvious ones like Valentine and Sebastian – though Will Tudor is making it very, very hard – why is he so cute this is illegal)
4. Favorite OTP

I have so many OTPs that the 'one' part has kind of lost its meaning lmao. It's really, really hard to choose though. It also depends on what I'm currently watching/reading. Like for a while Victuuri from Yuri on Ice were probably my favourite OTP, but since it stopped airing I lost my obsession (now it's just a healthy love haha). Right now, I'd have to say Malec from Shadowhunters and Trimberly from Power Rangers (please don't make me choose I already chose two out of the many, many ones I have)
5. Most disappointing ending or cancellation
Most disappointing cancellation is probably (I say probably since it's not official yet) is BBC Class. It hasn't been announced yet, but the ratings weren't great since BBC barely marketed it and there has been no news regarding a second season yet. Even if it does get renewed though, I'll have mixed feelings about it since it will be without Patrick Ness, the showrunner and writer of all the episodes. Another disappoiting cancellation was Powerless. I saw it coming, but I didn't think they were just going to quit airing the remaining episodes. Rude. It was such a cute show, with fun references, a fun (and diverse!) cast, and it covered some important issues while still remaining a light show.
Most disappointing ending is definitely How I Met Your Mother and I will leave it at that or I will go into a rant and believe me no one wants that 🙈
6. A show you would like to be on
As in a cast member? Or a crew member? I'm way too shy to actually star on anything haha (also my anxiety is telling me nope no way start running now), but the Shadowhunters cast seems so lovely and fun that I'd love to work with them. Behind the scenes that is
7. A character you would love to take out on a date
Let me take out all my babies, buy them some ice cream and protect them from the scary thing that is the television industry (stop hurting them you monsters)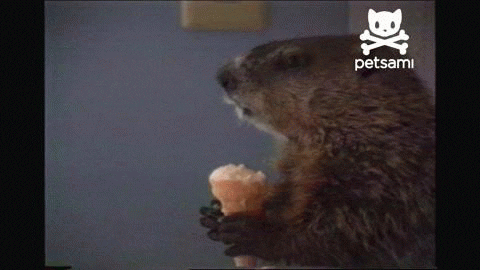 8. A popular TV show you can't stand
Hahaha so many? Woops. Though I really, really can't stand The Big Bang Theory #sorrynotsorry
9. A scene that made you cry like a baby
So many?? I'm super emotional so there are many scenes that made me cry. It's also hard to choose one without spoiling anyone. Small spoiler for The Fosters (but a good one? And it's not like you won't see it coming?) but Stef and Lena's wedding(s) made me cry like a baby.
There's also a scene in the Andi Mack finale that I really, really don't want to spoil. It's a happy moment as well though, but oh my god I can still cry just thinking about it.
10. A character with a killer wardrobe
I love Petra Solano's (Jane the Virgin) wardrobe. Not for me though, but still. Jane herself also has a great wardrobe. Bill Potts' (Doctor Who) wardrobe was on point. Andi Mack (from Andi Mack) has a great wardrobe that I would've appreciated greatly at her age (I do on my age as well haha). Callie from The Fosters usually has great outfits too. Oh and how can I forget Queen Lydia Martin!! I also adored Kira's wardrobe. Wait I was supposed to pick one?
I TAG
Ash | Smiling Dreamer | Nisha
What's a popular tv show you can't stand? Is there a tv character you'd eat some ice cream with? Let me know in the comments!
BewarenBewarenBewarenBewaren
BewarenBewaren