Since it's NaNoWriMo (and this blog technically is also a writing blog) I've been on the lookout for some fun writing tags. Thus I found The Writer's Tag on Head in the Clouds.
What genres, styles, and topics do you write about?
Mostly fantasy, though my current WIP (like the one I'm trying to focus on instead of all the others) is a contemporary. I'm also planning a detective series though.
I've found that I often focus a lot on friendship, no matter the genre. I just have a soft spot for friendship and definitely prefer it to romance (though I do love my ships). Some other topics I often write about are anxiety, loss, grief, PTSD, family, corruption and discovering yourself. There's probably more but my mind is drawing a blank haha.
How long have you been writing?
This may sound cliché but it's true: as long as I can remember. I can't pinpoint an exact moment when I started writing, nor do I remember what my first story was. I've just been making up stories and characters as long as I remember.
Why do you write?
Because I can
Because I love how I can immerse myself in all these exciting worlds and do whatever I want.
Because I can express myself and my feelings throughout my stories and characters.
Because I've always had trouble expressing myself through speech, so I feel so free when I can write my words down
Because I love it
When is the best time to write?
Whenever I can, and when I say can when my mind is in the right place and I'm not too exhausted. School can drain all of my creativity out of me which makes it hard to write during the school year. Other than that, time of day doesn't really matter.
What parts of writing do you love and hate?
I love the excitment when you come up with a fun new idea, when everything comes together and you can picture your world and characters, when you reach that stage where you feel like you know your characters in and out, when you figure out how to fix an annoying plot hole, when inspiration (finally) strikes and how the world seems to fall away when you're writing.
I hate that my mind keeps coming up with new exciting ideas when I still need to finish other stories, I hate when I come up with great ideas/scenes/lines/etc when I'm lying in my bed trying to sleep, I hate how school and life in general can get in the way of writing and just suck all of your creativity out of you and obviously I hate writer's block (related to the previous one, but I can still get writer's block when school and life aren't getting in the way of course).
How do you overcome writer's block?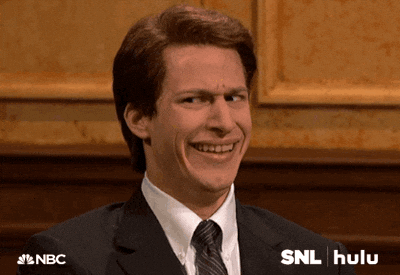 I probably don't? I usually get writing's block during the school year and I have no idea what to do. I'm so stressed and exhausted that I can't get myself to write, even though there are times that I want to (and actually have the time). So sorry no wise advice from me haha
Are you working on something at the moment?
I am! I'm working on my contemporary WIP that was my Camp NaNo project last year and this year as well. I'm having a lot of trouble summarising/explaining it without giving too much away so here's my summary on my NaNo page: 'Friendship, banter, food, karaoke, The Gay™, Dora the Explorer Discourse (I'm not even joking I really hope people will find this very very long scene as hilarious as I do lmao)'
Yes there's is Dora the Explorer Discourse. And it takes up several pages. I should be ashamed of that shouldn't I
I'm not thoughAnyway it's very light and fluffy though it tackles some more serious issues like anxiety, bullying and abusive parents too.
Other than that I'm always planning and thinking of other stories. Like just two days ago I started planning a new novel (*whispers* send help). Like I mentioned before I'm planning a detective series, there's still my urban fantasy series The Chosen Ones that I'm planning all over again because I'm not satisfied with it at all), a superheroes story (might be a series) and a retelling (standalone contemporary). And about a million other ideas floating around in my head
What are your writing goals this year?
Just write more in general. But also finish my Camp NaNo project. Not necessarily this month (that's definitely not going to happen with the way my month is going), but I really want to finally finish it so I can start working on other projects
I TAG
Whoever wants to do this!
What are you currently working on? And what are your goals? Also any tips on how to deal with writer's block? Let me know in the comments!
BewarenBewarenBewarenBewaren